News & Events
New branch in Armenia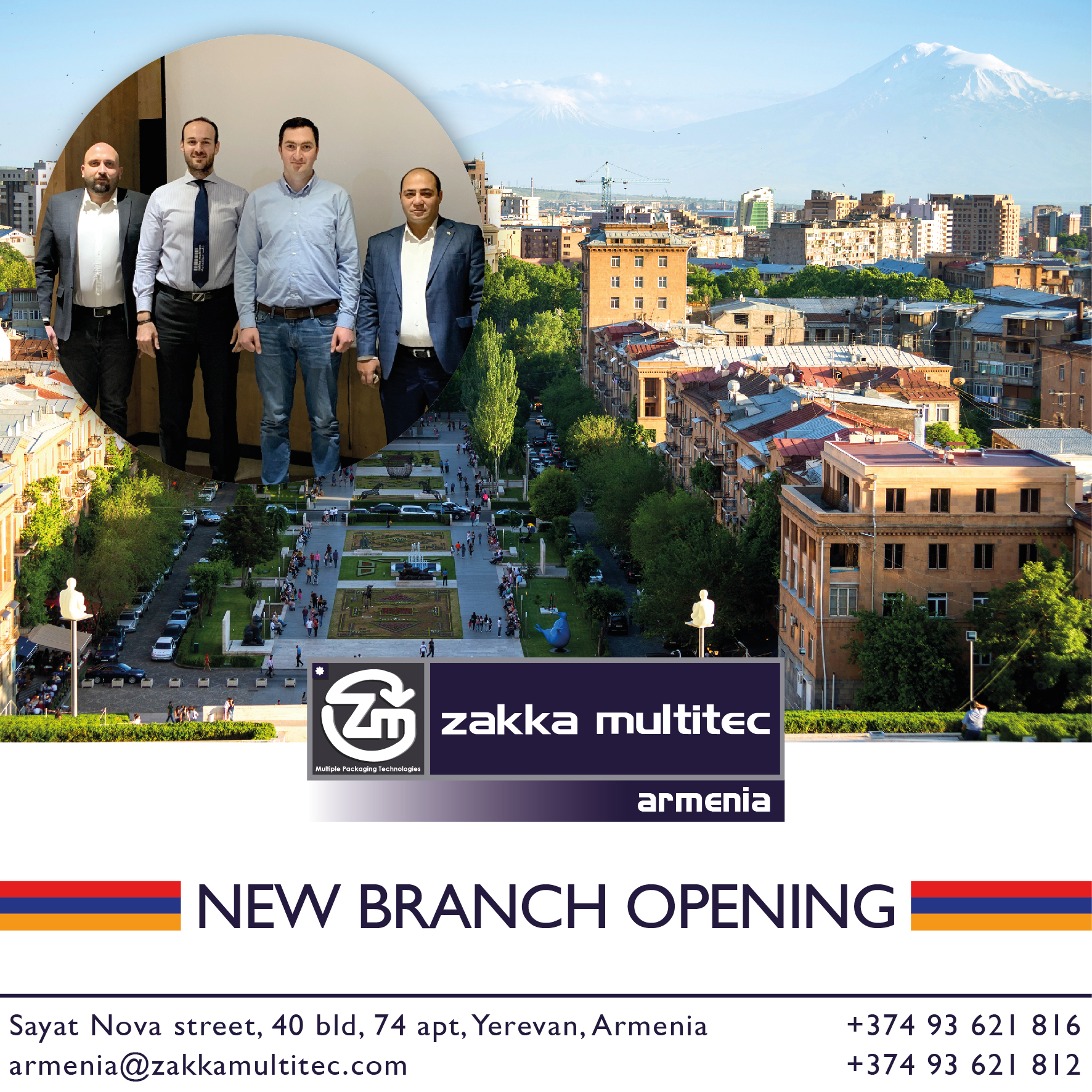 08-11-2019
We are proud to announce the establishment of our new branch office in Yerevan, Armenia on November 8th, 2019: Zakka Multitec Armenia LLC.
Based on our corporate value "Dynamic Development", we are constantly on the lookout to expand our operations into new countries and saw an opportunity to enter the Armenian territory.
The market potential is promising thanks to the new powerful government that took office in 2018 following a historic revolution. Our focus will be on Processing, Filling and Packaging machines for Food and Beverage manufacturing, including Water, Juice, Alcoholic Beverages, Dairy, Jams, Snacks, amongst others.
Contact us today to learn how our advanced technologies can increase your productivity and decrease your TCO.
+374 93 621 816